""I'd just like to thank you so much for introducing me to meditation. I've found that it's definitely helping me with my anxiety as instead of running away with my mind I'm able to take a step back and noticing the pattern and not let myself get carried away with madness! Thank you Ellen"
Want to dip your toe into the world of mindfulness but don't know where to start?  Or maybe you're not so new to it and you want to get back on track. 
Would you like to work with focused intention, feel up to 40% happier without buying a thing, sleep better or gain peace of mind? 
If so then there is something here for you. 
From my years of teachings I have taken the nuggets of mindfulness gold and created this FREE mindfulness goody bag,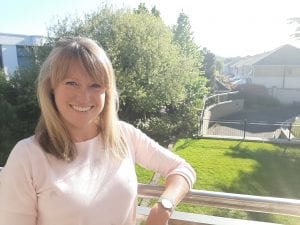 Your Mindfulness goodY bag contains:
A short video explanation (7 minutes long) on the importance of the breath in mindfulness. How it anchors us to the present moment and how we can use it to reduce stress & anxiety and to improve sleep. 
A  mindfulness meditation formal practice for overthinking.
A

 PDF download of 3 simple mindfulness tips to use everyday to help you get out of your head and into your body.
This is Day 11 of a 15-day package that is otherwise only available at a cost of €45
To claim yours now, simply fill out your details below.
Please feel free to get in touch if you've any questions or queries. 
Ellen