Time: 7 to 8pm GMT
We all want to learn how to calm our minds, deal with overwhelm & procrastination or feel happier, be calm and live our best lives.
Especially now! In the midst of all of this.
Let me show you how. I have created a FREE mindfulness webinar from my years of teaching so that you can experience first hand how transformational mindfulness is.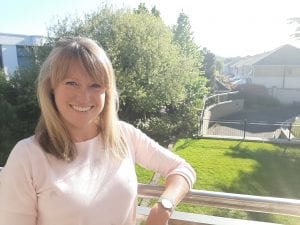 You will learn about:
How the brain works – It is wired for survival and not success
The Flight/ Fright /Freeze response and what you can do to minimise it 
That is, minimalise your stress, anxiety and/or anger reactions
Become less triggerable
How mindfulness can help you
Simple tools for every day living
I will also guide you through a mindfulness meditation so that you can experience first-hand what it can do for you. So tune in from your office, your home, your garden or even your couch and chill out next Monday evening! 
"With Mindfulness, I now single-task instead of multi-tasking! I now make more time for myself! I don't instantly react to situations as I used to do & problems aren't the drama that they used to be!" "
Along with the Masterclass you will also receive: 
A free mindfulness meditation
A short and do-able audio recording of a mindfulness meditation.
This will help get your habit of mindfulness started (or re-started) 
win!
Be in with a chance to win a prize! Details revealed on the webinar but be warned – it's a good one! 
Simple tips for dealing with Stress 
A comprehensive PDF in which I share 5 simple ways for you to manage your stress levels. 
Suitable for new or experienced meditations, to register fill out your details below and I will send you the relevant Zoom links on the day.
Please feel free to get in touch if you've any questions or queries. 
Ellen